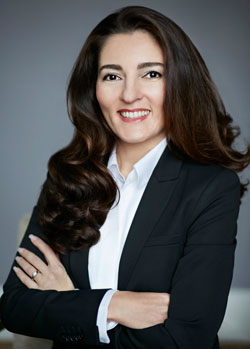 Prof. h.c. Dr. Chirine Etezadzadeh
Founder and President
The Institute
Join us on the journey down the road to the future!
The SmartCity.institute conducts research on the topic of cities of the future.
Our work focuses on the fields of energy, mobility and urban development while
also addressing overarching issues such as digitization, sustainability and resilience.

The SmartCity.institute was founded in the summer of 2014 by Prof. h.c. Dr. Chirine Etezadzadeh. Its purpose is to serve as a research platform for the interdisciplinary exchange of knowledge between academia, municipalities, and the corporate sector.


Learn more about our scope of activities ...